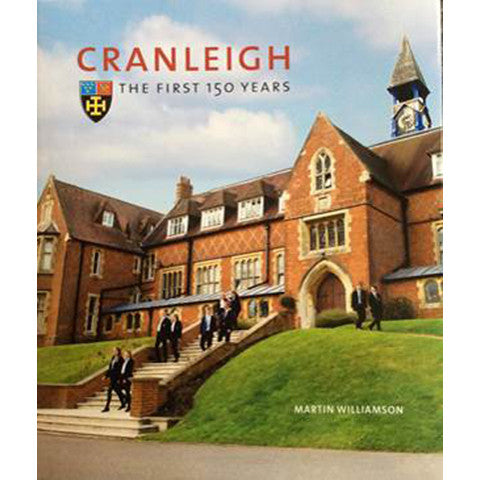 Cranleigh: The First 150 Years (Hardback)
To celebrate our anniversary, Cranleigh has commissioned a beautifully illustrated book, making use of archival and newly-commissioned photography to tell the story of our first 150 years. 
Price: £50.00 plus p&p .
Weight: 1932g
Clothing size guides can be found here
Please allow 7 working days for your order to be processed. Deliveries are sent by Signed For Royal Mail/Courier, assuming items are in stock.
The delivery options to 'Collect from CS/CPS Reception' & 'Delivery to CS Houses' have now been resumed.
Thank you for your understanding and patience.
Standard returns policy
Our standard returns policy for items brought is 35 days.
If the item is unused, with original tags, in a condition to be able to be resold at full price and accompanied by a valid proof of purchase, we'll offer a full refund.
Please note refunds will only be made using the original payment method used.